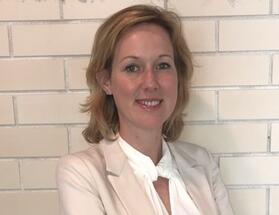 1. It seems that term Serviced Offices can mean different things to different people, can you give us brief insight into what it means for you and who is it for?
In a nutshell we can agree on the term "Flexible Office solutions". However, the industry lately changed quite a bit, from providing Serviced Offices only to install Coworking Communities, what we call "Labs", up to the newest trend to provide tailor made solutions for big corporates. New Work covers all segments while the main proportion in the portfolio is changing from Serviced Offices to Corporate Solutions. The coworking part only covers about 5% of the portfolio. What are they all having in common is that they are looking for flexibility while the scope of services differs in between the groups of clients. While a coworker is asking for the full range of services and likes to sign in on daily or monthly ticket base, like for instance in a gym, including coffee and Business Mixer events, a corporate client is focusing on tailor made solution, safety and security and corporate guarantees and comfort.
Our offices are equipped with all the furniture a client might need and ready for immediate IT installation, and all their operation and maintenance is provided by us. Apart from the office area our clients can enjoy our cozy relax areas or lounges, kitchenettes with professional coffee machines, water purifier machine and always fresh fruit. Additionally, our tenants can use our training and conference center for meetings or company events and also a concierge receptionist and postal services. With other words we provide a "plug-in and work" workspace solution for our tenants. If a client signs a contract today - and no matter whether the client is a person looking for a coworking space or it is a company of dozens of employees, they can start working in our offices from tomorrow.
2. What separates serviced officing from coworking? What are the major differences from business perspective and the perspective of tenants?
Coworking means for us providing an immediate work space for individuals in a lively and professional office environment anytime, anywhere, with price calculated by the time spent, per hour, day, week or month. The coworker just comes, sits to the desk among other coworkers and uses it for the definite time he or she needs. Serviced (aka Flexi) Offices are the most optimized office solution for small- and middle-sized companies with dedicated workstations in a closed, individual office. The price is charged by the number of connected workstations here. And companies demanding a stand-alone solution with fully separated office area combining flexibility and corporate brand awareness can use the solution we call Corporate Offices or Corporate Corner. Rent for such dedicated corporate office space is charged per square meter. We can also tailor the office arrangement and design for these companies if they wish. But our goal is always the same: We want to provide everyone with a full service so they don't have to worry about anything regarding their working space, be it one coworking tenant entering our premises for a few hours only, or a company that comes in for years.
3. What is the difference in your approach to marketing and leasing activities towards individual tenants and towards corporate clients?
Except for Kiev, where New Work runs a Coworking spot (aka Lab) in Globus Shopping Mall with over 2.000 sqm, coworkers make up a minority in the occupancy of our spaces at around 5% and the Czech Republic is expected to follow the same pattern. The difference in dealing with company clients is primarily related to different needs these clients are having. A Serviced Office client expects certain quality standards and beside interieur and work space design counts on reliable and sustainable relationship. The bigger the space a client requires, the more needs are changing up to the corporates where security and sustainability in accordance with tailor made solutions are first.
4. New Work has gone under major expansion across CEE region. Can you tell us more about your presence in Czech Republic?
As we speak New Work is commited to 33 locations in 5 countries and 7 cities with a total of 85.000 sqm. We have been present in the Czech Republic since the second half of 2018, when we opened our first business center in the Coral Office Park in Prague, Nové Butovice. Now in the second half of 2019 we plan to expand and open our next workspace solution area in the attractive Waltrovka park and in Karlín in the Rustonka building near Invalidovna. And we have further venues in the negotiation phase, at least one or two of which we would like to launch by the end of this year as well. This will make New Work a significant player on the Czech market as it will have 4 or 5 different locations in Prague in its offer.
5. What are the good practices at New Work for improving client experience?
Our approach is based on maximum flexibility and convenience and, on the contrary, on minimal concerns for the client. Renting an office space is an important decision for a company or even an individual and usually creates a considerable part of their costs. We want to reduce their worries and make this decision and financial planning for them as easy as possible. With us, the client signs a simple contract that contains just 2 pages, knows that the price is final and they can expect that no additional costs or worries about office operation will arise. It's something like a luxury hotel - you choose it because you expect it to have all included, everything will work, the services will be excellent and the whole stay will be smooth without worrying about anything. So in fact, with our approach and quality of service, we transfer the quality of a first-class hotel service into the office space segment.
6. Do you have any special "rituals'' when a new tenant joins?
Of course, we are happy about every new client, but dancing on the tables or banging bottles is not happening here. (laugh) For us, by concluding the contract, just another part of the work begins - maximum assistance to the new client in moving in and further support from our team so that the customer can feel really "at home" right away.
7. Your working spaces are fully equipped and ready for immediate move-in. But you mentioned that company clients have the opportunity to have the office design changed or tailor-made. Can you tell more about this possibility and maybe give some example, what you did?
What we normally do is starting at the negotiation phase, we have our designers discuss the function-design needs of the potential tenant, then based on this they bring a concept on the table. The goal is to make sure that we can fulfill every need of the client, while making sure all house/building regulations are being kept.
Some of our existing tenants grew over the years, ending up having a corporate space. One of these companies for example asked for changing some of the walls, making bigger offices, also adding a new glass door with their logo to their entrance. Some other clients asked for special furnishing, different wall colorings etc. The newer generation of corporates are starting cooperatiion with us already in the first phase of development at our newest locations, which means that we are able to make really tailor-made fit outs from scratch for them.