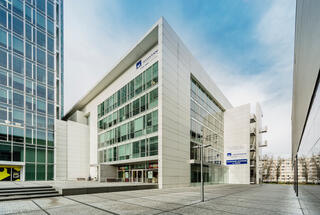 "City Point represents a high-quality class A office building located in the sought-after location of Prague's Pankráca. Thanks to the work of the entire team, we are pleased to say that we managed to secure a really attractive return for Amundi, exceeding the originally planned assumptions. At the same time, we also congratulate Lubomír Šilhavé, the founder of WorkLounge, on a really great purchase," comments Sebastien Dejanovski, partner of the Mint Investments group.
Jaroslav Mida, Head of Investments in the Mint Investments group, adds: "The transaction only confirms the strength of the real estate market in the Czech Republic and the high demand of domestic capital for quality investment products. We are proud to have been able to provide Amundi with a complete service for the City Point project: from the acquisition of the building in 2015 through its comprehensive management to the subsequent sale."
City Point offers more than 8,500 m2 of premium offices, a fitness center and retail space with excellent transport links, underground parking and a wide range of shops and services nearby. Currently, the premises are occupied by prestigious tenants, including the telecommunications company Telefónica O2, the operator of fitness centers Form Factory and the insurance company AXA Assistance.
More information about Mint Investments Group
The Mint Investments group has been operating on the market since 2002 and is one of the leading real estate investors in the Czech Republic and Slovakia. The total value of the properties under management exceeds EUR 1 billion and has an area of 292,000 m2. Mint Investments offers a full range of real estate investment services and its team of 45 professionals handles all financial, legal and technical aspects of managing investment properties and development projects. The group is owned by 5 partners. They all have long-term experience from major international financial and real estate companies. The key mission of Mint Investments is to generate above-average returns for investors while minimizing risk. It manages the funds of large institutional, but also a number of private investors. Mint Investments Group is active primarily in the office and retail real estate segments, but also in residential development. More information about the company can be found at www.mintinvestments.cz.