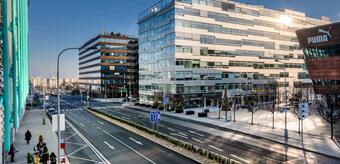 Choosing the right gift for your loved ones can be very difficult. Whether you simply have no idea or because you have too many. If you do not like crowded shopping centers, visit Brumlovka, where you can comfortably and calmly buy everything.
Gifts for NI
Every woman will surely enjoy a nice piece of jewelry. JK Jitka Kudláčková jewelry offers a limited Christmas edition of pendants with angel-shaped diamonds. As the author Jitka Kudláčková explains: "Angels and little angels are very personal jewels. You will pass on with them the love and the request for the protection of the recipient. It's a gift that will never go unnoticed. "Which woman would refuse to take care of herself - give her a beauty voucher at Bomton Hairdresser or Radka Chválová's Beauty Studio. Professionals will take care of her hair, nails and skin and give her a moment of perfect relaxation And if you don't know if you're in the mood, the drugstore dm gift card, which offers many choices for the gifted woman, can save you.
Gifts for HIM
Gentlemen will certainly appreciate the quality shirts or suits from Anthony's boutique, where they will be happy to customize their clothes. At Adam's Barbershop, they will provide luxury care to their beards, and Automyčka Collection will provide first-class care to their pets on four wheels. "An original gift can also be a gift voucher for the treatment plant's services, because in today's hectic time, every minute of time saved is worth it and it is not always possible to have perfectly clean and ironed shirts," says Jan Kmoch, CEO of We Hate Ironing.
Gifts for GOURMETS
Brumlovka has a wide range of restaurants, where you can give your loved ones a voucher for experiential gastronomy. An example of the recently opened Vietnamese restaurant Dian is Instagram's hit. A popular gift is also a voucher to the Grosseto pizzeria as a gastronomic trip for Mediterranean cuisine. You can also have a gift basket with wine and delicacies prepared at Bianco Rosso or Sommellerie, or prefer a healthy diet from the Maranatha store. Coffee lovers will certainly appreciate the gift voucher or package of selected grains directly from the roastery in Costa Coffee, Coffee Perk or Tlap's Coffee. Winemakers will certainly enjoy the home wine shop, where they can store their wine collection. "At ASKO, we offer luxury wine shops for up to 190 bottles, which also have a special area for preparing wine and glass just before serving," says Daniel Ragín, brand ambassador of ASKO.
Gifts for sport, relaxation & fun
You can't take a step next door with gifts aimed at relaxation. For example, you can dedicate your loved ones to energy and health, membership in the exclusive fitness and wellness Balance Club Brumlovka, where you can play sports and then relax. The new Body Express method of exercise will also help you get fit, and it can supply your body with enough training to be firm, active and burn unwanted fats in just 20 minutes a week. Vouchers for any amount are offered by the Roseta comprehensive care center, where the recipient can choose from massages or therapies what they need most at a given time. Avatar VR Park attracts fun games in a virtual reality environment. The largest and very unique facility with its offer of games and activities opens in Brumlovka in mid-December. However, you can make joy under the tree not only with a voucher. You can buy a new bike for your little ones or today's popular electric bike without a long wait for delivery in a biker. It has wheels in stock.
"We are constantly expanding the range of shops and services in the BB Centrum (Brumlovky) complex to meet the requirements of local tenants and our vision of a distinctive city district with full civic amenities. Thanks to this, there is a really wide range of shops and services of all kinds available here today, so if someone wants to buy Christmas presents for the whole family, they have something to choose from, "says Lenka Preslová, Head of Sales at the Passerinvest Group.