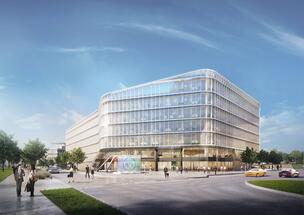 The project is designed to meet the needs not only of the tenants of the building, but also the general public. The architectural design of the building, which has been growing right next to the metro station line C - Roztyly since autumn, is the renowned architectural studio Aulík Fišer architects and the investor is the Passerinvest Group, the construction is being carried out by GEMO a.s. The project aims to provide its tenants with an inspiring work environment in which it is a pleasure to meet. The first tenant will welcome the building at the beginning of 2024. A complete visualization of the project, rental options and more information about the entire site can be viewed on the website www.roztylyplaza.cz.
"I am very pleased that even at this time full of various challenges, we are succeeding in continuing the implementation of the Roztyly Plaza project, which we launched last autumn leading to our long-term and sustainable development of Prague's Roztyly. The market demand for offices is solid and we are already registering the first serious applicants. Roztyly Plaza is an ideal choice especially for companies that want to create an attractive working environment with regard to the well-being of their employees, "adds Lenka Preslová, sales director of Passerinvest Group, a.s.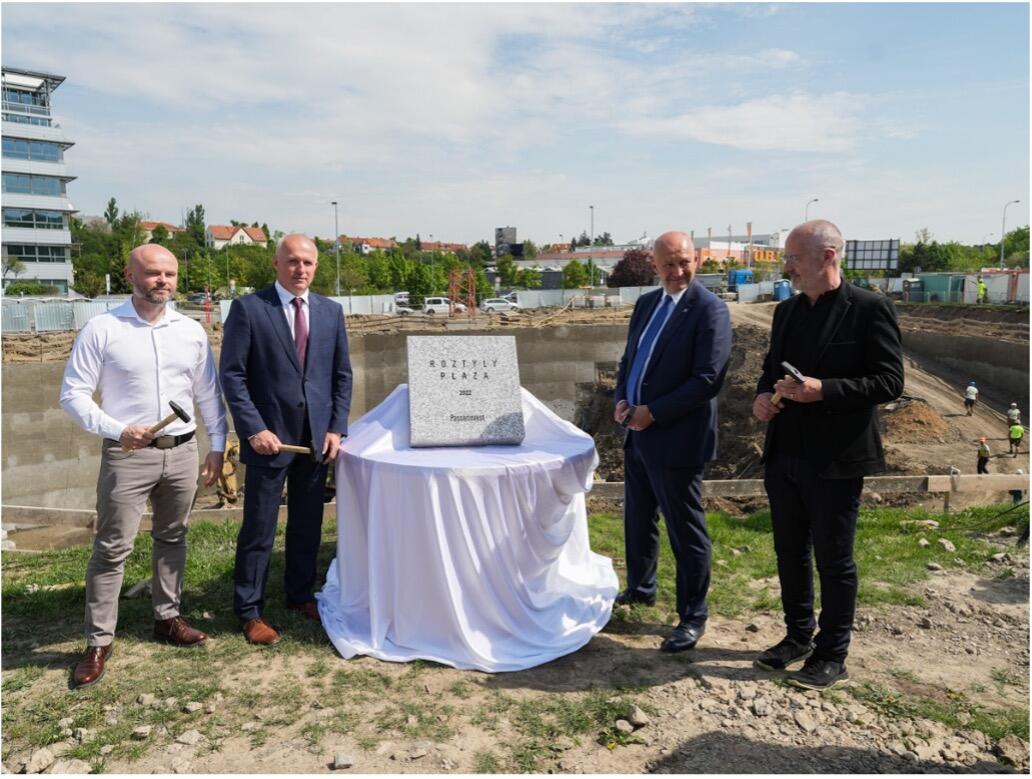 Jan Aulík, architect, Radim Passer, CEO of Passerinvest Group, Čestmír Šimůnek, project manager of Passerinvest Group and Miroslav Bouda, GEMO Olomouc took part in the tapping ceremony (pictured right).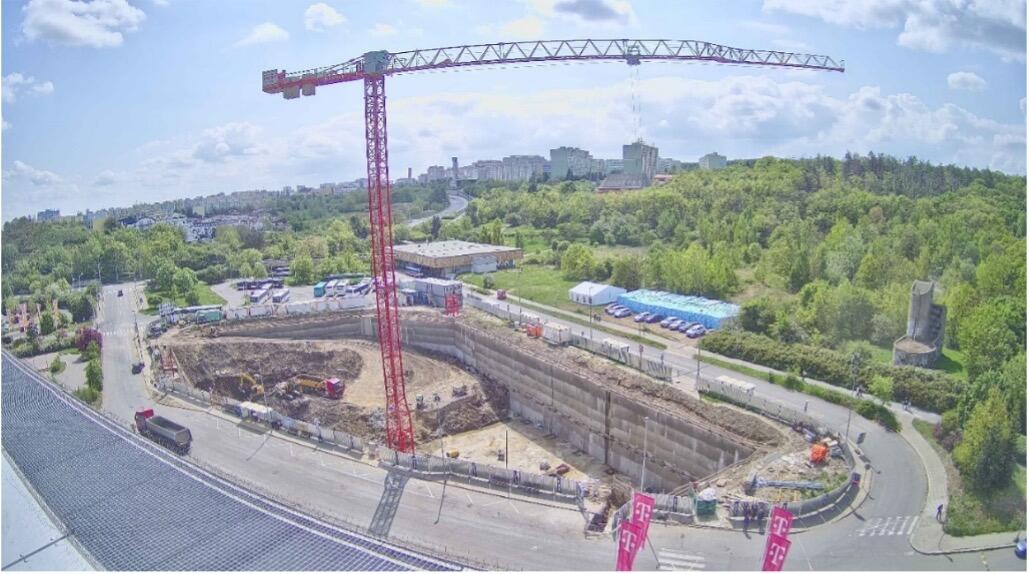 In the photo: Current view of the construction of the Roztyly Plaza office building.