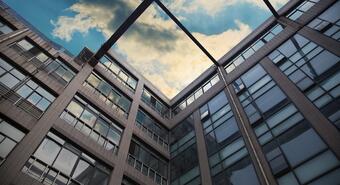 As part of diversification of revenues and further growth, the company owned by Jakub Holec decided in May to fully enter the world of retail, ie the lease of retail space. She also gained 108 AGENCYachievements in international competitions, winning first place in the Best Warehouse Real Estate Agency category at the prestigious HOF Awards 2019.
The most significant transactions in the first half of the year included the extension of the lease of more than 20,000 m2 of Fast production facilities in the west of Prague. In the Pilsen region, 108 AGENCY provided 16,000 m2 for BALL Beverage Packaging.
Offices, Slovakia and investments
The subsidiary 108 Investment Advisory also performed well in the first half of this year. The team around Jan Hospodář mediated the sale of 148,385 m 2 of offices, industrial buildings and mainly land. The company also gained a significant position in the area of ​​mediation of office and retail space lease, in the course of six months it implemented 17 contracts with a total area exceeding 14 thousand square meters . Slovak branch 108 AGENCY, which was established in 2013, in addition to the mentioned 151 706 m 2 of industrial leases, helped clients with the purchase of land or space of 45 269 m 2 .
"I am pleased that we have been successful in keeping up with international competition for 10 years. Our goal is to continue to expand the scope of the agency, but we must not forget that we have developed and grown up on industrial leases. This is one of the reasons why we want to focus more on educating the public, especially in the area of ​​information about industrial halls and warehouses and their necessity for maintaining the standard of living we have now. Although this is not a popular claim, the truth is that industrial developers make a significant contribution to low unemployment. It should be noted that halls and warehouses are an integral part of public infrastructure, even in cities. Without them, there wouldn't be a supermarket offer as we know it, there would be no growth in online stores from which customers expect quick delivery, and cities wouldn't be able to offer enough jobs, " he says.Jakub Holec, managing director of 108 AGENCY .
Source / photo: www.retrend.cz / HustáKomunikejšn sro / Cover illustrative photo (www.pixabay.com)