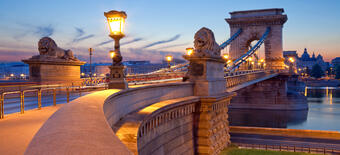 The Czech economy has returned to strength and the significant growth in investor appetite in recent years can be attributed to the market's economic and political stability, transparency and higher returns. Although full-year office investment volumes are likely to fall short of last year's exceptional total, 2017 will still be a solid year for Prague's office market.

Although domestic investment remains most prevalent, Prague's has attracted international capital this year, particularly from the US, Germany, and Switzerland.

The uninterrupted weight of capital flowing into the city is causing an upsurge in property prices and prime office yields have fallen to 4.75%, the lowest in Central Eastern Europe.

The occupier market has also experienced a record nine months, with gross take up reaching a record volume of 349,100 sq. m in the first three quarters of 2017. Again, the stable political environment plays its part, this, along with the low cost of labor have seen the business services sector continue to grow and occupier demand in Prague continue to rise.

Prime headline rents increased to €21 per sq. m per month at the beginning of 2017 and have since remained stable throughout the year, with international corporates continuing to target Prague as a hub for Business Process Outsourcing activities.

Prague's office market is growing and the outlook for next year is positive with international investors continuing to target the city and prime office rents expected to remain stable as a result of a sizeable and buoyant development pipeline.

Ryan Wray, Head of Capital Markets in Knight Frank's Prague office commented, "Prague has continued to outperform its other CEE rivals over the past 24 months both in terms of investment volume and office take-up. Prague has a very stable office supply pipeline which ensures rental stability. The economic outlook is equally stable and outperforms that of many traditional Western European markets, investors recognize this and it is reflected in investment demand and yields."

Source: www.worldpropertyjournal.com