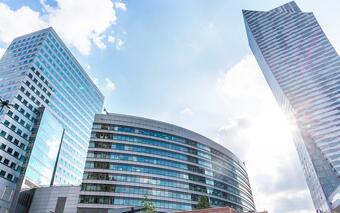 In addition, the data obtained show their belief that the Czech Republic, together with Poland, will return to the pre-pandemic level from the entire CEE region first. Logistics and office real estate will continue to be sought after sectors, but the largest acceleration of transactions will occur in the rental housing segment. An increased degree of caution will remain evident: investors will focus primarily on assets with long-term leases and stable tenants.
The Czech Republic is one of the top three European countries in which investors expect the recovery in investment to take place the fastest. The first place belongs to Germany, followed by Poland and the Czech Republic. It even surpassed countries such as Austria, Great Britain and France. Almost 75% of respondents in our survey assume that their domestic investment will reach the same level this year as last year. The remaining quarter of investors would like to invest even more, but the growth potential is hampered mainly by the lack of suitable real estate on the market," comments Katarína Brydone, Head of Investment at CBRE.
In terms of interest in individual sectors, 33% of investors in the CEE region currently prefer logistics and industrial real estate, 22% rental housing products and 22% offices. The least interested is then in investments in hotels (6%), which were severely affected by the pandemic.
The Central European comparison showed an unprecedented appetite of investors for office real estate in Hungary (67% of respondents prefer it) and logistics real estate in the Czech Republic (43% of respondents stated). In the Czech Republic, investors are also looking at retail parks, which showed their resilience during the pandemic (29%), as well as offices and rental housing products (both 14%).

"The current demand for premium logistics and industrial real estate is so high that 54% of surveyed investors would be willing to negotiate a higher price. In the opposite vein, the biggest differences are in the expectations of prices by buyers and sellers in the hotel sector. 47% of respondents expect a discount of at least 30% here, ranging from 10-30% to 26% of investors. In second and third place are shopping centers and shops on high streets. 27% of respondents would like a 30% discount with them," says Katarína Brydone.
Most investors today play for sure. If we look at the range of investment strategies, on one hand, there is the so-called core strategy, considered to be the safest, and on the other hand, there is an opportunistic approach, which carries a higher risk for investors and invested capital. A value-add strategy is somewhere in the middle. In the CBRE survey, 31% of respondents said they currently prefer the core-plus investment strategy, 27% core, 26% value-add and only 8% are looking for opportunistic opportunities.
The CBRE survey was conducted in December 2020 and January 2021 on a sample of 400 investor companies based in Europe.
Source:// Retrend