The Penta Group is in the process of signing the largest lease contract for its offices in the emerging Masaryčka complex in Prague 1. It is planning to move the headquarters of Fio Bank to the center near Masaryk nádraží. It still resides across the street right across from Masaryčka. The office center is being created according to the design of the London architecture studio Zaha Hadid.
"Fio banka is the largest tenant in Masaryčka so far," said Pavel Streblov, director of Penta Real Estate for commercial construction.
Fio Bank states that the motive behind the planned move is the growth of the financial institution, to which is also added the increase in the number of employees. "Therefore, it is necessary to move the head office of Fio banka. According to the plan, this should happen in the spring of 2024. We definitely wanted to stay in the center of Prague, and the decision was made precisely on Masaryčka, which we can see from the windows of the current premises and which is practically just across the street," said Jakub Heřmánek, spokesman for Fio banka.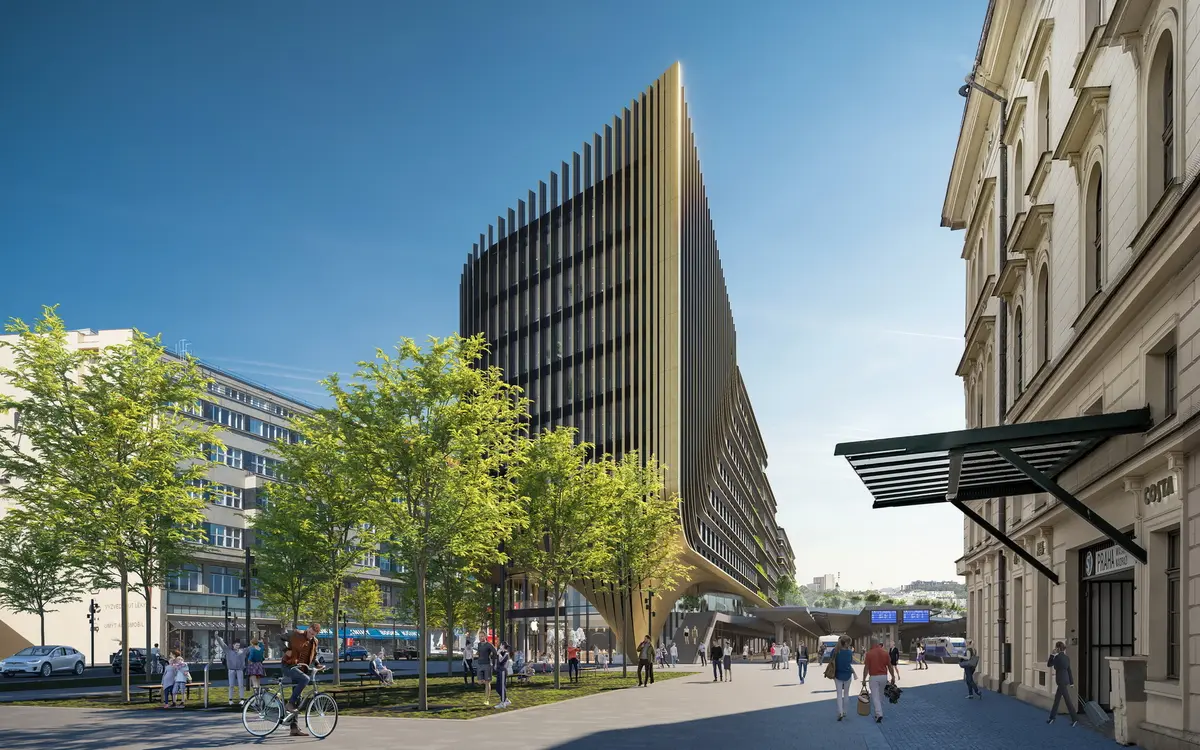 The bank is to rent approximately 5,400 square meters of administrative space in Masaryčka. This made the transaction one of the largest pre-negotiated contracts in the third quarter.
Penta will finish the construction of the building full of modern technologies next year. The total investment will be around 2.5 billion crowns. Penta itself will also move its headquarters from Florentino across the street to Masaryčka.
Rents for new offices in the center of the metropolis are among the highest on the Prague market. In the third quarter, the average rent rose to 26.5 euros per square meter per month, according to data from the Prague Research Forum, an association of consulting firms.