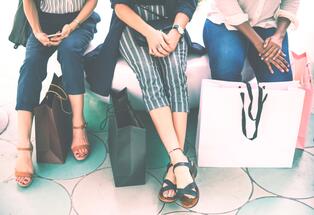 These newly acquired properties are fully occupied and generate an annual rental income of approximately € 7.2 million, representing a gross revenue of 8.0%. Thanks to these transactions, IMOFINANZ's STOP SHOP portfolio has expanded to 80 locations in nine countries, with a total area of more than 567,000 m2 of lettable space and a carrying value of approximately EUR 800 million. At the same time, other potential acquisitions are underway, and two STOP SHOP shopping centers in Poland and Serbia are now in active development.
"These acquisitions strengthen our position as the leading European operator of shopping centers and, with regard to Croatia, mean our entry to a new retail market within the European Union, which is very attractive to our multinational tenants. Appropriate location, excellent results achieved so far, favorable competitive situation in specific locations and a classical, healthy mix of tenants are the hallmarks of these attractive investment opportunities. In addition, the revenue that can be achieved in these markets speaks for themselves, "commented Dietmar Reindl, IMOFINANZ's Chief Operations Officer (COO). "Our goal is to increase the number of STOP SHOPs to more than 100 - both through acquisitions and our own development projects."
It is expected that the purchase of most shopping centers will be closed by the end of 2018. The purchase price will be paid out of funds coming from liquid funds.
The real estate group in Slovenia includes three shopping centers in Maribor, Krsko and Ptuji, together with approximately 22,000 m2 of lettable space. Slovenia's IMMOFINANZ shopping center portfolio will now grow to nine locations with 52,300 m2 of lettable space. The two newly acquired shopping centers in Croatia have almost 13,500 m2 of lettable space together and are located in the cities of Osijek and Valpovo. The parks vendors in Slovenia and Croatia are the MID Group.
Acquisitions in Serbia include shopping centers with approximately 32,500 m2 of lettable space in Subotica, Borca and Smederevo. The STOP SHOP brand in this country will now have nine locations with 83,600 m2 of leasable space. The seller is the Serbian MPC Group.
The acquired shopping centers are characterized by an attractive mix of tenants, which also includes stable tenants with established presence in other STOP SHOPs - such as Deichmann, H & M, C & A, Takko, KiK and JYSK. After the transactions are completed, they will go through rebranding in accordance with the STOP SHOP concept.
Details about the STOP SHOP portfolio
STOP SHOP is IMMOFINANZ brand for shopping centers. They are a friendly and practical local provider of retail services in catchment areas with 30,000 to 150,000 residents and offer a wide range of products at favorable prices. Thanks to good transport links and sufficient parking facilities, they focus on "smart", price-oriented buyers who appreciate ease of access.
IMOPOFINANZ's STOP SHOP portfolio, including recent acquisitions, covers 80 shopping centers in nine countries: Slovakia (16 STOP SHOPS), Hungary (14), Austria (12), Czech Republic (10), Slovenia (9) , Poland (7), Croatia (2) and Romania (1).
About IMMOFINANZ
IMMOFINANZ is a commercial real estate business whose activities focus on segments of retail and office properties in seven key European markets: Austria, Germany, Czech Republic, Slovakia, Hungary, Romania and Poland. Its primary activities include property management and construction, with STOP SHOP (retail), VIVO! (retail) and myhives (office properties) are a strong local element and are synonymous with quality and excellent service. The real estate portfolio includes more than 220 properties worth approximately € 4.3 billion. IMMOFINANZ is listed on the Vienna Stock Exchange (where it is part of the leading ATX index) and in Warsaw.
(source: ceske noviny)