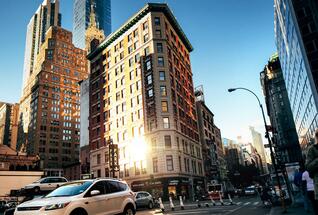 Another big company is moving in with the co-working giant WeWork. And this one is taking the whole place.
The business catering service ezCater will lease all 100,000 square feet of space that WeWork is scheduled to open early next year at 40 Water St. in downtown Boston, with room for up to 750 employees on four floors.
WeWork typically rents its office locations to multiple tenants, often startups, small businesses, and entrepreneurs. The ezCater deal is the first of its kind in Boston, in which a co-working operator will run an entire office for a single company, and it reflects the co-working industry's pivot to landing larger, more established companies that are seeking flexible work space and a hip vibe. WeWork has single-tenant deals in other cities, including New York, where it leases a building to IBM.
Written by Tim Logan
(source: bostonglobe)