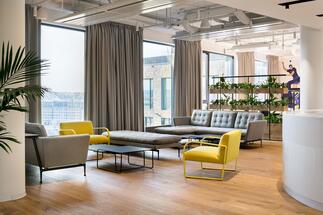 Investors appreciate both the positive outlook for rental growth in various sectors of commercial real estate and long-term attractive returns, which is confirmed by a comparison with Western European countries.
Interest in assets is so high that there are not enough suitable products on the market, in all segments. CBRE experts predict that the total volume of investments in the Czech Republic will reach almost 2 billion euros this year.
During the year, there was a reassessment of investor strategies, as well as a return to deferred transactions and the launch of new ones. This is now evident in the volume of closed transactions, which is constantly growing.
"The past two years have been marked by several lockdowns, with periods of activity alternating with sudden interruptions and subsequent efforts to restart. We hope that in 2022, the overall situation will finally allow us to move from discussions on the numbers of newly infected covid-19 to the key issues of rising inflation and the transition to carbon neutrality. We expect a strong start from the new year, which will be reflected in investment activity. The logistics and industrial real estate market will lead here. However, the retail sector will also strengthen, which should increasingly attract the interest of investors looking for attractive returns, "said Clare Sheils, CBRE's General Manager for the Czech Republic.
Demand for the Czech Republic is high among investors
The Czech Republic has a very strong base of domestic institutional funds, which make up almost half of the market. It can be expected that these funds will continue to grow in the coming years and the Czech market will remain their priority. However, some of them are already looking for investment opportunities in Poland and Slovakia.
"During the pandemic, retail parks proved to be an attractive investment product, but there is a great shortage and demand here significantly exceeds supply. In the new year, we expect growing interest in investing in shopping centers - investing in them will become more attractive in terms of yields (so-called yields) precisely because yields in other commercial real estate sectors have declined over the past two years. As regards the office segment, investor demand remains strong. On the other hand, there is an insufficient supply of quality products on the market, which is mainly due to low development activity in Prague, "believes Katarína Brydone, Head of Investment at CBRE.
ESG (sustainability and responsible corporate investment) is becoming an increasingly important topic among foreign investors, especially in the office sector. CBRE anticipates that this trend will become even more important in the coming years: many homeowners and developers already see the incorporation of ESG principles into their new construction and property management strategies as an effective means of demonstrating their quality.
Offices - will grow, but they will change
The year-on-year comparison shows that Prague has seen a recovery in office rental activity this year. European office markets, including the Prague one, are bringing positive dynamics to the new year. And it can be assumed that this trend will intensify over the next year.
CBRE expects that the increasing introduction of new work models (various forms of combining office and teleworking) will be a driving force for both the generally higher quality of office space and the growing demand for flexible offices.
The vacancy rate has increased in the last two years and currently stands at 8%. However, it is expected to decline slightly in 2022. Approximately 172,800 m2 of new office space is currently under construction, of which approximately 85,000 m2 is to be completed next year. Stronger demand and relatively low supply of new products should prevent the vacancy rate from rising further in the coming years.
New premium projects under construction combined with low availability of premium space on the market will lead to an increase in rents in these A-properties. The Prague office market has moved more towards tenants, while owners are being pushed to improve incentives. These are currently being used more and more - whether it is a rental holiday or higher contributions to office equipment, even in the case of renegotiations. This trend will continue in 2022.
At the same time, the changes in the organization and performance of work caused by the coronavirus pandemic can be expected to be reflected in the greater implementation of the already mentioned hybrid work model next year. A recent CBRE survey found that flexibility, physical and mental comfort in the workplace, combined with sustainability (especially air quality) and the introduction of new technologies, will become the main factors influencing new tenants when choosing premises.
Logistics will grow
Tenants are currently re-evaluating their global supply chains, which the Czech Republic can also benefit from next year. At the same time, strong e-commerce players and third-party logistics providers continue to acquire new premises to meet the increased consumer demand for online shopping. Online retailing, which has been further strengthened by the pandemic, is expected to continue to grow and continue to drive demand for logistics space in 2022.
In the third quarter of 2021, almost 900,000 m2 was under construction, with approximately 500,000 m2 to be completed next year. Speculative construction fell to around 26% in Q3 and is expected to continue in a similar spirit next year.
In terms of the volume of transactions, slower permitting processes for new constructions in the Czech Republic may hinder even better results. Sustainability is starting to become a priority for logistics tenants, which is affecting the development of projects in this segment like never before. In addition, the tight labor market is leading to more automation - and CBRE experts predict this trend will accelerate next year.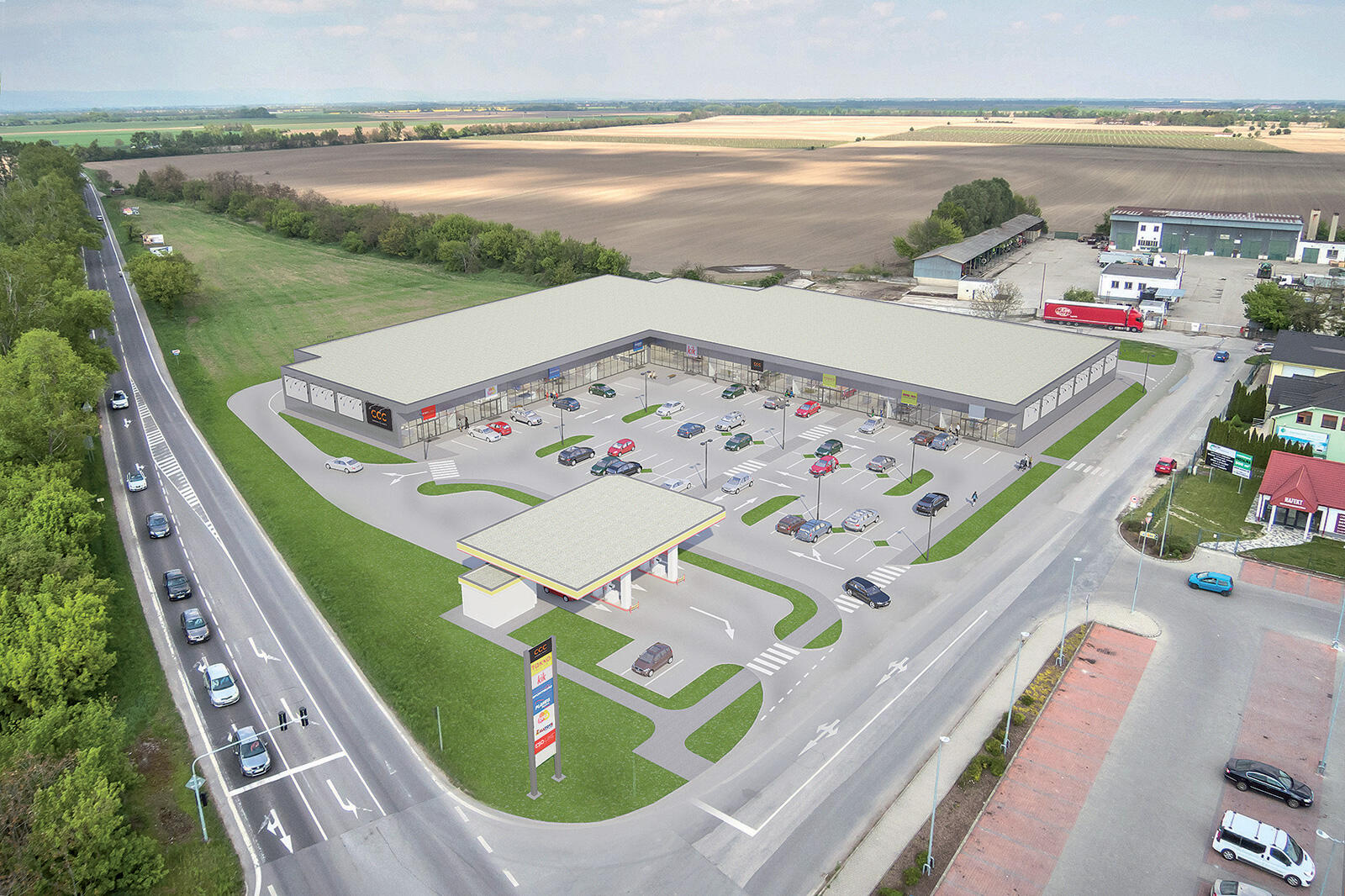 Retail offers a link between online and stone shop
Although attendance and even more retail sales have gradually recovered from the covid-19 pandemic this year, the market is again threatened by downside risks associated with an increase in the incidence of the disease. It can be expected that this will continue at the beginning of 2022.
The duration of any restrictions will have a major impact on the development of retail sales and their return to pre-pandemic levels. In the area of ​​leases, CBRE expects continued pressure on their level, as well as on rent rebates, contributions and flexibility in the length of leases.
Other key factors that will affect the domestic retail market in the coming year include rising inflation, disrupted supply chains and staff shortages. During the pandemic, transport and material costs increased, which is reflected in higher product prices, which have already been announced by a number of large retail chains. The increase in energy prices will then have a significant impact on service fees. Furthermore, the high inflation rate may significantly affect the indexation of retailers with rents quoted in Czech crowns.