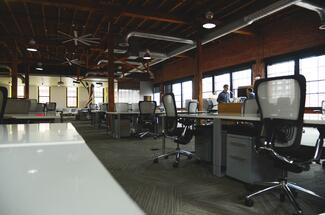 Becoming More Effective
Less formalities and distractions, more productivity. Being surrounded by other hardworking professionals like you can also give you that extra boost of motivation. According to a study featured on Office Vibe, a coworking office environment made 64% of entrepreneurs more productive, 68% of entrepreneurs more focused, and 90% of entrepreneurs more confident.
Reducing Costs & Adding Flexibility
Regular office rental requires signing long term contracts, usually for a minimum period of one year. Coworking spaces allow you to rent your table or even a room for a few days, weeks or a month and allow you to focus on your work.
Travel the world
Once you adapt to the coworking lifestyle, you will find it very easy to travel between locations and adapt to it. Around the globe, there is thousands of coworker spaces that can be use to find a perfect coworking spot while you are on a road.
Separating Work from Home
If you work from home, there's no real accountability. It's too easy to get distracted by your bed, your TV, and fridge and lose valuable time. Keeping work separate from home allows you to keep structure in your life, and provides a reason to get out of the house.
Networking Through Coworking
Coworking spaces will boost your network and in turn connect you with the most relevant people for your business, from potential clients, suppliers or even business partners. It allows you to "pick their brains" from people who might have vastly different skillsets or solutions to problems.
(source:theworkloft)