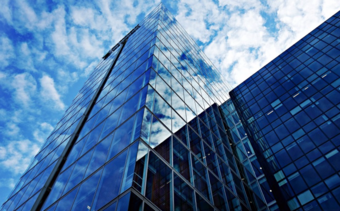 "Domestic leased companies now have excess office capacity and are happy to find a smaller sublet partner. Leases of 4000 m2 are no exception, but subleases of 300, 400, or 500 m2 are most often offered on the market today. These offers are mostly non-public and the length of their commitment depends on the lease agreements. It is thus possible to find very flexible commitments around a year or two, which can be attractive for smaller companies," says Radek Procházka, Managing Partner of Prochazka & Partners.
Available offices for small businesses
Domestic companies with up to 50 employees (which together employ one million workers throughout the Czech Republic) can thus improve dramatically in large cities, and thus move to better offices. The goal of tenants looking for subtenants is, of course, to minimize rental losses for unused space. In addition to widespread redundancies, a number of companies have largely introduced home offices, and on average a third of offices are unused on the market, even though they are occupied according to official statistics.
"The advantage of the sublease for those interested in these spaces is immediate and quality equipment. This is mostly a high standard of offices and modern design, which was not spared in the pre-crisis years as part of the competitive struggle for equipment talent. Of course, it is necessary to separate the potential subtenant from the remaining office space, but from the point of view of investment, this is a minimal cost compared to the actual construction or reconstruction," says Radek Vlček, Head of Project Management at Prochazka & Partners.
In the context of the coronavirus crisis, it is also important for tenants from the point of view of offices to have well-equipped teleconferencing rooms or to adapt to a desk-sharing mode (shared workplace) with the possibility to lock personal belongings in a locker. Thanks to this, it is not necessary for the tenant to use 100% of the leased capacity and it is possible to look for a subtenant.
Sources: Retrend - Real Estate News