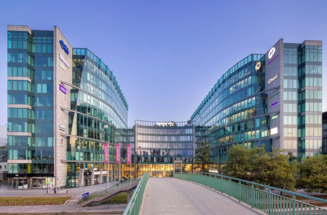 This is the second foreign expansion this year after entering the USA in April, where the company bought an office complex in Atlanta for 2.1 billion crowns. In addition to the Czech Republic, PPF Real Estate Holding also owns other properties in the Netherlands, Romania, the United Kingdom, Germany and Russia.
"The Warsaw real estate market is booming and is one of the most liquid in the office building segment in Central and Eastern Europe," said Jiří Sýkora, PPF Real Estate's investment manager, who is in charge of the current transaction in Poland.
"Even though the negative effects of the coronavirus pandemic did not escape the local environment, the location in Warsaw, which we selected for our first acquisition after a thorough analysis, proved to be highly stable compared to the rest of the office segment."
The New City office building is located in the Mokotów district, one of Warsaw's two main office areas. The proximity of Frédéric Chopin International Airport and the recent significant investments in local transport infrastructure, according to the company, are contributing to the fact that this area is becoming popular for activities in the office space segment.
"I am glad that after the recent entry into the American market, we are able to continue our geographical diversification in the old continent, which plays a very important role in the overall portfolio of our assets," added Jiří Tošek, CEO of PPF Real Estate.