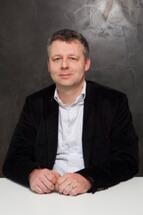 In the position of Business Development Director Petr Herman was involved in the preparation and search for opportunities for the construction of unique new office projects with the goal of offering tenants spaces in established and dynamically-growing Prague localities.
"Petr Herman temporarily managed our Czech office since August of last year. He vigorously approached his task and, in a relatively short period of time, managed to contribute considerably to a shift in our company in terms of acquisitions, development and leasing. Thus we will soon be able to announce a significant addition to the ranks of our prestigious clients in the Czech Republic, which include, for example, Philips, JCDecaux, Hill´s, NCR and newly also Regus and CE Group," stated Radim Římánek, a member of the Board of Directors of HB Reavis, whose responsibilities include the group's activities in the Czech Republic.
Petr Herman is a graduate of the Faculty of Law at Masaryk University in Brno and of postgraduate studies at the College of Europe in Bruges, Belgium. His more than 20 years of experience include work for Stival Holding, where he acted in the position of the Head of the Legal Department, then he cooperated for 13 years with Passerinvest Group, in which he held the function of the Sales Director and the Head of the Legal Department while he was also a member of the Board of Directors. He contributed to the sales and marketing strategies, leasing to corporate clients, the sale of investment products to institutional investors, the purchase of land and negotiations on financing. He spent the next year building the family company K.P.A.R. consulting, which focusses on the acquisition, reconstruction and subsequent lease of residential projects.