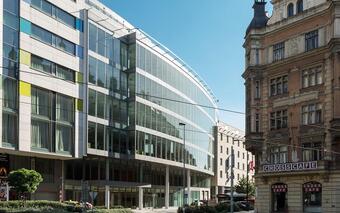 "It can be seen that there will be a reduction." This contributes to the fact that the position of the property owner and his ability to negotiate a good lease with good conditions is worse. Simply, the transition from the completely dominant owner's market to the tenant's market took place very quickly and is a complete 180-degree turn," said Jiří Tošek, CEO of PPF Real Estate at the Quarterly Inspection with Real Estate Investment, organized by EMUN Family Office.
We are putting even more pressure on shopping malls and department stores. Problems already exist before the pandemic, the forced closure has only accelerated.
"Offices can create value even when people are in the home office. But not shops. For shopping centers, no matter how hard we try to reduce costs, it doesn't work out very well. They still have to drown there, they still have to clean up because some shops are open. So even though we tried, we achieved a cost reduction of a maximum of 10%," says Lukáš Musil, RSJ's head of Real Estate.
In addition, tenants are waiting to see how the situation develops before extending or concluding a new contract. This creates uncertainty, which is also reflected in the number of real estate transactions.
"The volume of transactions decreased by 16% year-on-year last year. However, if we exclude the sale of Residomo, which are former OKD apartments, the decline is the worst since 2013, amounting to 55%," says Igor Mesenský, M&A expert, KPMG partner.
Source:// Retrend