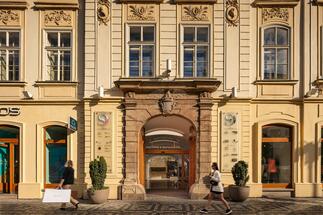 "The so-called mixed-use projects are still rather rare in our country. At the same time, these are completely unique and progressive projects that can combine, for example, offices, shops, housing or various forms of social life. Although we currently see large developments on the market, the functions often remain separate or the projects are too phased, and thus do not form one attractive whole that connects the entertainment, life and work of users," explains Josef Stanko, senior analyst from Colliers, adding: " However, there are opportunities in terms of suitable locations, for example in Prague. However, a strong investor with a clear vision, considerable experience and strong capital must seize the land or brownfield right from the start."
Typical mixed-use complexes usually have an area in the range of 30 to 90 thousand square meters and are mainly located in inner or more heavily urbanized parts of cities. The most popular combination within the framework of mixed use is the connection of offices, residential spaces, shops and services with a cultural facility, for example a cinema. As part of the services, gastronomy plays a significant role, which contributes to the creation of a lively and pleasant atmosphere. Fully 90% of this category is typically unique concepts or small local chains that enrich the shopping and experience potential, which attracts customers and increases traffic.
15 minutes city and mixed-use complexes
Thanks to their wide functionality, mixed-use complexes are an ideal part of so-called 15-minute cities. The main idea of this trend, which is starting to take hold in cities across Europe, is to offer residents work and all necessary services, such as health care, education, shopping, gastronomy and entertainment, within a 15-minute walk or bike ride from their place of residence . The result of this concept is that residential areas are not separated from commercial, public service, retail and entertainment areas. Thanks to the limited need to use cars, not only the face of city districts improves, but also the quality of life of the residents themselves.
Slow approval is the problem
Unfortunately, in the Czech Republic, the creation of these complexes is hampered by very slow approval processes for these buildings, which can take several years. Of the minimum number of projects that we could include in this class, perhaps the more unknown is the Slavonic House in the very heart of the capital. Two other projects, Savarin in Prague and Dornych in Brno, are in the planning or construction phase. "It's only a fraction of what we see elsewhere in Europe. For example, in neighboring Poland, we are currently registering more than 60 mixed-use complexes in various stages," says Josef Stanko. At the same time, interest in renting in such projects is growing exponentially here. The reason is the attractiveness of these complexes, from all points of view. "It is attractive for office tenants to offer their employees all the amenities close to the workplace, for shops and
gastronomy, on the other hand, has the advantage of concentrating potential customers in one place. When culture and housing are added to that, it's an ideal combination for the user," explains Josef Stanko, adding that the complexes are aimed not only at local residents, but also at lifestyle customers from more distant locations or at tourists looking for unique genia loci. The above-mentioned Slovanský dům corresponds to this, where you can only rarely find vacant offices for rent, and shops and restaurants within the passage and inner block are already considered a sought-after destination in many cases.