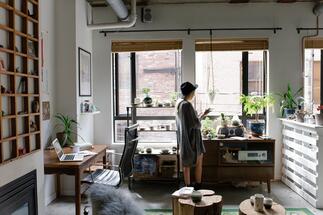 The trend of unwanted work from home is evident in the vast majority of companies, regardless of their size. In the Brno Technology Park, to which an increasing number of global companies are moving with their offices, companies unanimously confirm that working from home is not an ideal long-term solution for both employers and employees. "Although home office companies have been working for almost a year, everyone is already looking forward to the relief. Most employees perceive the home office as an occasional benefit, not as a suitable long-term condition," outlines the situation in the Technology Park Jitka Sládková, Director of Strategic Development and Marketing.
For example, IT specialists from the Futured development studio would also prefer to work directly from offices. "Forty-five people work under the Futured brand, and up to ninety percent of us work from home during the second wave. Given that we are all sitting at a computer, it is probably a bit easier for us than in other industries, but we still lack contact with people, which speeds up and streamlines work. We want to return to the standard state as soon as possible," explains Lukáš Strnadel, CEO of Futured.
Work efficiency decreases by up to twenty percent during a pandemic
The non-standard employment situation has been going on for a very long time and is challenging for everyone involved. Over time, companies have been able to adjust their working mechanisms, but the biggest problem is efficiency. "Currently, the prevailing situation for clients is when the home office system has been stabilized, but efficiency is becoming its weak point. The reason is the social deficit, the lack of personal control of the manager, which often leads to problems with the organization of time and performance," points out Vojtěch Bednář, from the Institute of Corporate Sociologist.
According to Bednář, efficiency decreases by up to twenty percent in pandemic times, which in practice means that more people are needed for the volume of work, but paradoxically they are less well controlled. This leads companies to a situation where, although they have a problem with sales, they do not have enough human resources due to lower efficiency.
Companies fill time with innovations and renovations
Companies try to solve the problem of lower sales and also lower utilization of office space in various ways. According to Jiří Machát, Operations Director of the Technology Park, many companies use the time when no one is in the offices for various innovations and reconstructions that increase the quality of the working environment. Another way to reduce the cost of rented office space is to share it. In the Technology Park, however, losses for large corporations for paying rents are negligible:
"For these companies, rent is a very small part of the cost compared to labor costs. They count them in percent units. Therefore, I assume that the reduction of space will be relatively negligible in the future. In my opinion, the cost savings on rent will not pay off due to the loss of efficiency, which affects up to eighty percent of employees in the home office regime."
The companies faced technical problems, especially in the spring
The home office phenomenon is undergoing dynamic development due to the pandemic. The massive relocation of employees from home offices was a major challenge for companies in terms of administration. "The biggest problem was during the first wave in technology, IT or the quality of the Internet connection. We were only partially prepared for this in the spring. In the final, it was reflected in the performance, which at that time was about eighty percent compared to the presence of employees in the office," says Roman Mazak, chairman of the cooperative association of wholesalers and retailers CBA crowns and employs six hundred employees, about a fifth of whom worked from home.
"At the moment, we have managed to set everything so that the performance is almost 100%, whether at home or in the office. We have upgraded our software, provided our employees with quality technology, so the performance is comparable to the standard state," he adds.
Thanks to coronavirus, the demand for automated solutions is growing
Reduced efficiency and extended reaction time between employees and employers within business processes result in the more and more frequent use of online solutions. These can save companies time, and therefore the money that the company loses due to lower performance.
"In all successful companies, the efficiency of employees' work is one of the most important factors on which the company's management places the greatest emphasis. Management is aware that at a time when a high percentage of people work from home, it is not possible to monitor all company processes and procedures as if you were all working in one space and you can go around everything in minutes. That is why they will look for online solutions that will simplify and significantly speed up their work," says Tomáš Jirásek, project manager at Webkomplet, which is behind the development of Backy, an online application for company and project management, which takes care of comprehensive business process management.
The current situation has surprisingly led companies to the more massive use of ERP systems and other cloud solutions. "At the beginning of the crisis, a number of systems and online applications were implemented, often on an ad hoc basis, to enable contactless collaboration where it had not been seen before. This was followed by the finding that many companies have already implemented quality, often very expensive tools in the past, but do not use them because they have not learned to use them fully," says Bednář. In recent months, the Institute of Corporate Sociologists has observed an increased interest in deploying systems and online applications that will unify cooperation both inside and outside the home office.
The latest applications on the market can combine into a single package a number of tools that can significantly increase the efficiency and time of companies working from home. "Nowadays, applications such as Backy are appearing on the market, which, for example, immediately after logging in on the main page show the current overview of colleagues where they are located. If they are in the office, they work from home, whether they have a vacation, a sickday or are on sick leave. Everyone knows about themselves. From a managerial point of view, you have the team under control and you can see what colleagues are currently working on and you can immediately consult with them online. Every employee has an overview of their tasks and the work of their subordinates, they know what they have already done, what is still waiting for them, and also what they are not catching up with," concludes Jirásek from the company Webkomplet.
Source: // Místo prodeje