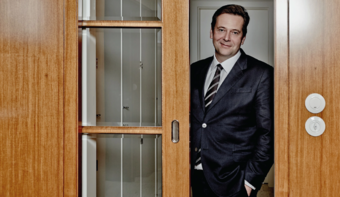 Airport Business Center is located at Václav Havel Airport and offers 14,542 square meters of office and retail space. According to Jet Investment, 95 percent of the centre's premises are leased to about 50 tenants.
The Office for the Protection of Competition (ÚOHS) is currently assessing the takeover of the Austrian real estate company Immofinanz by CPI Property Group (CPIPG), which is controlled by billionaire Radovan Vítek. In addition to the Czech Antimonopoly Office, the transaction will also be assessed by authorities in Austria, Germany, Hungary, Poland, Romania, Serbia and Slovakia.
The acquisition of the Airport Business Center became Jet Industrial Property Czechia SE, which is wholly owned by the Jet Industrial Lease SICAV, a.s. sub-fund through its subsidiary ABC Ruzyně s.r.o. Jet Investment reminded that in the future the building should be located directly at the exit of the planned expressway Prague - Kladno - Václav Havel Airport with the completion date in 2028.
According to Jet Investment, this is the seventh acquisition of real estate by the Jet Industrial Lease fund, and is working on another seven. Three other acquisition projects with a total value of approximately 90 million euros (approximately 2.23 billion crowns) are in the final phase.