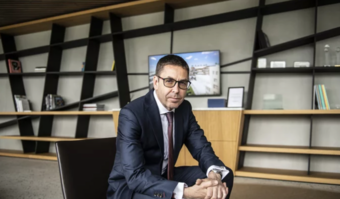 Crestyl now wants to focus on Poland, where the residential segment is currently very powerful. However, he wants to continue to operate on the Czech market as well. "While the Czech Republic is our home market and we rely heavily on it, Poland is a key part of our future. We want to develop significantly here," said the co-founder and CEO of the Crestyl Group, Omar Koleilat.
"Entering Poland was our first step abroad two years ago. At the same time, we needed a strong local partner with whom we agreed on gradual full control. Now we want to focus on synergies that will benefit our activities in both countries," Koleilat added.
Crestyl has a long-term focus on mixed-use projects. "We also want to expand Spravia's field of activity beyond the residential projects it traditionally deals with," said Simon Johnson, Crestyl Group's Chief Operating Officer and CEO for the Czech Republic. Spravia is currently implementing 53 projects, 16 of which are under construction. Crestyl will thus have a total portfolio of 70 projects in Central Europe.
Crestyl is also active in the Czech Republic this year. On the site of the former Aritma industrial complex, the Šárka Business Park industrial park and logistics complex in Prague is being rebuilt. They will build housing for hundreds of people on the spot for around four billion crowns. The Šárka residential project, the form of which the developer has been discussing for several years with the residents and the City Hall of Prague 6, received a valid zoning decision in February. The actual construction will start next year.