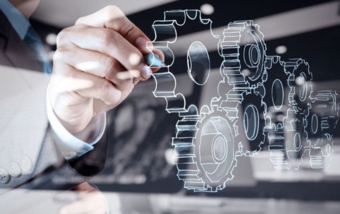 The call is aimed primarily at small and medium-sized enterprises, which can receive financial support for the establishment or development of industrial research centers. "Specifically, applicants can use financial support, for example, to purchase machinery and equipment in these centers, or invest in them in the construction of buildings, building modifications or equipment necessary to ensure its activities," says Lukáš Vymětal, Director General of the Agency for Business and Innovation.
The challenges can also be used by large companies, for projects with a significant positive impact on the environment, i.e. focusing on a low-carbon economy and resilience to climate change. Alternatively, also directly for cooperation on a specific research and development project with a small or medium-sized enterprise.
The Potential program and its high level of support
The biggest advantage of the Potential program is the high level of financial support for all applicants, regardless of the size of the company. All companies can get back 50% of eligible expenses in the submitted projects in the form of a grant. In the current call, it is a minimum of 2 million CZK and a maximum of 50 million CZK.
Detailed information about the current call is available at:
https://www.agentura-api.org/cs/programy-podpory/potencial/potencial-vyzva-vii/
The Potential program has so far supported 372 projects worth almost 5.5 billion CZK. So far, almost 3 billion CZK has been paid in it.
Thanks to supporting from the Potential program, for example, the New Research Center for Surface Treatment of the Research and Testing Institute Pilsen was established, which now represents one of the most modern European research institutes in the field of thermal spraying. The Czech company Toseda, in turn, used financial support from the Potential program for research and development of completely unique high-tech materials that are used in the aerospace industry. This has enabled it to further develop and the opportunity to compete with the world's leading leaders in the production of nanomaterials - Japan, China, and the USA.
API has its representations in all regional cities of the Czech Republic, those interested in subsidies from the OP EIC can consult their projects here. Information can also be obtained by phone or e-mail via the green line 800 800 777. All services provided by API to those interested in subsidies are free.
References:
Agentura pro podnikání a inovace a NejBusiness.cz