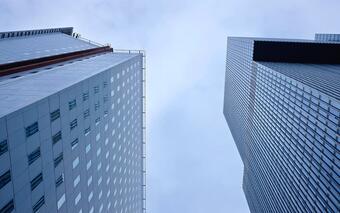 The findings of the report were attended by a virtual meeting held last week attended by representatives of JLL and experts from Barclays Bank, Discovery Inc and mobile operator Vodafone. Among his main topics was the expansion of hybrid work ecosystems, which combine office work with work from home. The participants of the meeting discussed, among other things, how, thanks to employee mobility and digital technologies, ways of working will change by 2025, and about the necessary preconditions for the return of employees to offices in this year and the following years.
"When we talk about what life will be like after a pandemic, it is important to compare our experiences and share best practices. The panel discussion confirmed a fundamental shift towards an employee-centered model and a renewed emphasis on factors important to employees, such as quality of life and personal well-being," says Barbora Maštalířová, senior consultant at JLL.
"Workplaces are gaining a new purpose, and employers need to assess what this development means for their business model. Together, we need to build a more interconnected and sustainable workplace that meets employees' expectations. "
Hybrid work ecosystems are not just a pandemic emergency
Despite the rise of hybrid work ecosystems, offices remain places for collaboration and innovation hubs. Employees continue to feel a strong bond with their office. Research conducted by JLL shows that 70% of the office's employees consider it a place that strongly contributes to team spirit and creative cooperation. The research also suggests that employees working from home are likely to be present in their office two days a week and that 74% of office workers would welcome a four-day work week.
The office must become an inspiring and collaborative space, the center of which will not be, as before, a number of desks. In this context, a significant shift in flexible space models is expected, with property owners creating such spaces themselves or in cooperation with their operators.
"Companies today face the question of how to set up a hybrid model correctly. We know very well that employees want to be able to work from home and from the office," said Maštalířová.
"This situation will require investment in a central space, which we refer to as a 'hub', and which will function as an environment that contributes to higher work efficiency. We are beginning to see that in response to new ways of working, there is a shift in both business models and real estate decisions."
Employee health and well-being as a new goal of massive investment
What may stay here the longest after a pandemic is a greater emphasis on human health and well-being. The health and well-being of employees, an area that also includes a safe and healthy work environment, are absolutely crucial to the success of an organization. The year 2021 marks the beginning of the development of new management styles, in which innovation and an inspiring corporate culture will play a key role.
"A pandemic is a human problem, so it's no surprise that we're paying more and more attention to how workplaces can contribute to employee health and well-being," said Mara Cummings, Senior Vice President, Global Real Estate Planning & Development at Discovery Inc.
"It is important to take further steps judiciously, ie first to obtain all relevant data and then to implement gradual small changes taking into account the further development of the pandemic. The experience of employees is different, so companies must listen to them and choose a solution that exactly suits their needs."
The pandemic has also fundamentally affected traditional priorities in professional life. For example, 72% of employees now consider work-life balance to be more important than an attractive wage (69%). This means that employers will have to look at the needs and preferences of employees from a different perspective. Companies need to develop solutions that are employee-focused and offer choice and flexibility to optimize employee satisfaction and performance.
Sustainability is not only a government regulation, but also the will of employees
Climate change and sustainability issues are bringing a clear shift in energy around the world. It is estimated that more than 40% of total energy consumption and about a third of global carbon emissions come from buildings. That is why buildings play a key role in creating a better world and are subject, for example, to zero-carbon regulations. However, greenness is required not only by governments, but also by the employees themselves, by preferring employers who are committed to building a more sustainable world.
Source:// Retrend