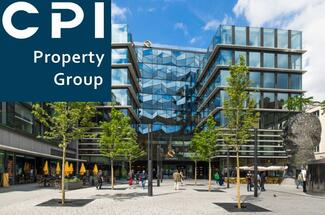 "This judgment shows the overall unjustifiability of Kingstown's Luxembourg action against the CPIPG," said Martin Nemeček, CEO of CPIPG .
The decision was taken in respect of the action of three companies belonging to the Kingstown Fund against the CPIPG, CPI FIM SA (" CPI FIM ", formerly ORCO Property Group) and certain members of the CPI FIM Board. Kingstown claimed damages of EUR 14.5 million and damages of EUR 5 million . According to Kingstown, the damage was due to alleged violation of minority shareholders' rights by CPI FIM. In October 2018, Kingstown increased the alleged damage to EUR 157 million.
The Court of First Instance dismissed the action against the CPIPG because Kingstown's claim was unclear and vague (the 'libellé obscur' legal concept). In its action against the CPIPG, Kingstown did not substantiate or show in any way how the CPIPG had committed an infringement.
A decision on the admissibility of Kingstown's action against CPI FIM and other defendants will not be issued until the Court has examined some other aspects of the admissibility of the action. In the meantime, the case will continue only in the procedural phase. The substance of the case will be dealt with only if the court declares the action admissible and debatable against the remaining defendants.
Point of Interest - The CPIPG found out from public sources
The Luxembourg Administrative Court has recently dismissed Kingstown's request to accept them as interveners in an administrative action initiated by a former board member of CPI FIM SA (formerly Orco Property Group) against the CSSF. In that action, a former member of the board of directors of the CPI FIM SA demands access to evidence of administrative proceedings against him by the CSSF in 2017. The administrative court concluded that Kingstown's sole intention was to gain access to documents and evidence for their business dispute , and rejected Kingstown's request.
Source / photo: www.retrend.cz / CPI Property Group