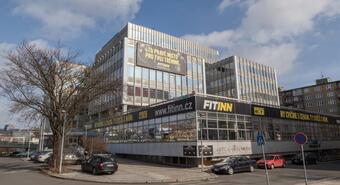 The total area of ​​13,000 m2 is located in a green area near the Radlická metro station and along the same street. Skanska wants to use it in the future for the construction of an office building with an estimated rentable area of ​​approximately 24,000 m2 . Skanska has already built two successful projects in Prague 5: Five (completed in 2017) and Riverview (completed in 2014).
The acquisition of Merkuria, located on Argentinská Street in Prague 7, also fits into Skanska's strategy. The development company also operates in this area for a long time. She built the award-winning Visionary project (completed in 2018) and is preparing a large Port7 complex . The Merkuria project includes both the existing office building and the new office building project with a valid zoning decision. Until Skanska obtains a valid building permit for its new project, the current offices will function here as before.
" We are pleased that we have managed to obtain projects in the localities in which we operate for a long time. We add about 50,000 m2 of office space to our future portfolio. In line with our strategy, we want to create cutting-edge, eco-friendly office buildings, and I believe that future users will appreciate the healthy and innovative environment we create for them. Concrete proposals for future use will only be created, "says Alexandra Tomášková , Director of Skanska Property .
Skanska Property Czech Republic currently has the following projects in its portfolio: Praga Studios (Prague 8, just completed), Parkview (Prague 4, under construction), Port7 (Prague 7, in preparation), Key (Prague 4, in preparation) and two new projects at Radlická (Prague 5) and Argentinská (Prague 7). Skanska Property is currently one of the most active developers of office space in Prague.
Source / photo: www.retrend.cz / Skanska as / HB Reavis Group CZ, sro