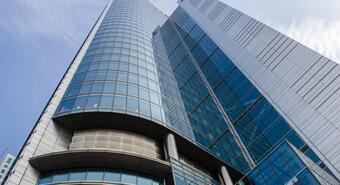 The time and space infographics of the company show the radical changes that have taken place in the Czech industrial, investment, office and retail markets over the past 15 years - from three times the volume of investments to the eightfold increase in industrial space, from the first modern shopping mall to the advent of a shared economy. which marked a new revolution in the way we perceive urban space.
The Czech real estate market largely follows global trends, but it is also a leader in some areas, such as PropTech companies are highly regarded for their skilled and talented IT workforce. The business services sector, which employs more than 100,000 people working in 300 modern, purpose-built business centers across the Czech Republic, is key to the region. On the other hand, the availability of housing in the Czech Republic is currently the worst in Europe. This is evidenced by the price of new apartments, which rose to 11.3 times the average annual income.
To see the company's infographics, which includes 15 years of changes in the Czech real estate market since the Czech Republic joined the European Union, click here (available in English).
Source / photo: www.retrend.cz / BEST Mediální společnost, sro / Illustrative photo (www.pexels.com)