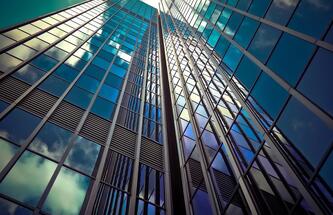 Ken Riggs, president of RERC , said: "At this time of growing uncertainty, real or hard assets with rental income such as commercial real estate (CRE) are considered to be relatively more attractive and less uncertain than alternative investments. Commercial real estate provides diversification similar to equities and bonds during the economic downturn because they are characterized by low volatility and stable income. "
RERC in its European Real Estate Market Briefing: Bracing for Risk report provides an analysis of the European credit market and commercial real estate transactions and financing. Taking into account risk, the financial value of collateral is the most important, and a fair assessment of the value requires greater access to high quality data . Given that investments take place locally, we have also decided to focus on a specific market, the Netherlands, because of the increased activity RERC has seen here.
Hugo Raworth, Managing Director of RERC Europe , says: "Yes, commercial real estate prices are currently at their maximum and offer only modest returns, but unlike other investments, it provides security similar to a bond with the additional possibility of asset value growth".
RERC's global valuation expertise provides readers with unique insights into the commercial property market in Europe. The company currently estimates the gross asset value annually. About € 1.1 trillion in North America, Europe and the Asia-Pacific region. In Europe alone, RERC valued EUR 28.8 billion in assets last year.
About RERC, SitusAMC components
RERC is a leading provider of commercial property valuation and valuation management. Many of the world's leading institutional investors, including three of the six largest US pension funds, four of the five largest US total-life insurance companies and three of the largest property investment managers, rely on RERC's valuation expertise to help them identify and manage opportunities in their portfolios. RERC also works with two major portfolio lenders to provide valuation management and third-party valuation reviews. RERC is responsible for institutional property reviews and consultations around the world for over $ 250 billion quarterly.
Source / photo: www.retrend.cz / PROTEXT / Illustrative photo (www.pixabay.com)