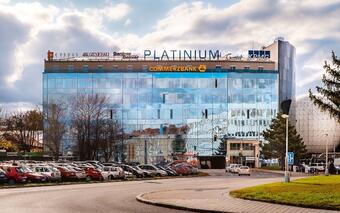 "The Platinium building in Brno was the first acquisition of the ČS real estate fund in 2007 and significantly contributed to the fund's performance at an early stage. The sale of the asset is the conclusion of a natural investment cycle and will help us to optimize our sectoral and geographical diversification in the future," says Tomáš Jandík, Chairman of the Board of REICO IS ČS.
The Platinium building was acquired by Czech investment group RSBC, which is looking for attractive investment opportunities in the Czech Republic and abroad, e.g. in Central and Eastern Europe and the United Kingdom. The financial terms of the sale were at a level that will have a slightly positive impact on the fund's return. The reason for the sale was the parameters of the property, which no longer corresponded to the current investment strategy of the fund. REICO was represented by Knight Frank and Wilson & Partners in the sale of the building.
The total leasable area of ​​the Platinium office building is 9340 sqm and it is more than 93% leased. There is mainly office space (almost 90% of the total area), which complements retail and warehouse space. The building also has 170 parking spaces, of which 48 are covered. The property is located in the Veveří district, the natural centre of Brno's academic and executive institutions, and in close proximity to one of the city's landmarks - three high-rise office buildings in Šumavská Street.
After the sale of the Platinium office building, ČS realitní fond has a total of 18 properties in its portfolio. The current market value of its portfolio exceeds CZK 31 billion. With the sale of this building, the fund continues to replace selected properties that have already reached the set investment horizon or no longer meet the requirements of its current investment strategy. The sale of the Platinium building contributed to an increase in the overall turnover of the fund's portfolio, in which, despite the COVID-19 pandemic over the last 14 months, two properties were bought and one property was sold. At the end of May 2021, over 96,000 shareholders invested in the ČS real estate fund and the fund's return for the last 5 years was 2.9% per year (as of June 3, 2021).
Source:// Property Forum