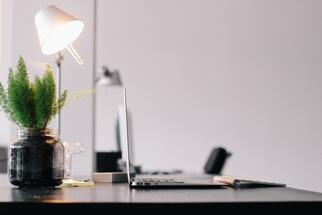 Many foreign designers recommend that artificial flowers be made to the offices. The technology has advanced, so today's selection of artists is huge and indeed indistinguishable from the original. They have colorful colors and care for them is zero, which they will certainly welcome in large offices.
The design company CG Design supplies large companies with special artificial plants in glass vases. Instead of water, there is a transparent gel on the bottom of the vase that reminds the water. CG Design artificial flowers order TV productions to beautify interiors in series and productions. But if you refuse artificial flowers for some reason, you can still get the right plants for the office.
What plants to the office?
Palm trees
Very popular are all sorts of palms that like bright places. A favorite is the date palm. If he has enough moisture, warmth, and light, he is happy and nothing is missing. Another unpretentious plant is Dracaena, which has an exotic appearance. The only thing that bothers her is standing in the water. Therefore, do not overdo the watering.
Ficus and ferns
You should not miss a ficus in the office. It cleans the air and is resistant to pests. Besides, she looks beautiful and is almost immortal if you keep a regular dressing.
Ferns also clean the air and, in addition, moisturize it. But they need more care for it. They often want to water, and also to dress the leaves.
Bromelia is unpretentious
Of the other plants that will be removed from the office, we would like to mention Zamioculcas, Tlustici or Bromelia. The most popular of these is Tillandsia, which grows on stone, branch, etc. and is very decorative.
You don't have to be sad in the office. Just decorate it with a plant. If you want to care, then choose from the flowers. If you don't get a live or snuff on the window, then choose an artificial flower that will look as beautiful as years and it won't cost you any work.
Source: www.modernifirma.com