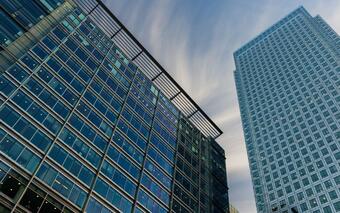 Czechia is a very active market with a growing number of commercial real estate funds, which are increasingly flooding the market with new acquisitions. As the market grows, the demand for efficient and high-quality property management services grows. Landlords and property managers are therefore looking for technological tools to stay competitive and effectively manage their investments.
In the current economic situation, the fluctuation of tenants is very high, which employs both managers and property owners. With more frequent changes in contracts, overhead costs increase and it becomes increasingly difficult to accurately track vacancies and rent changes. Managing all these spreadsheets in Excel is difficult, time-consuming, and it doesn't make sense in 2021, as much better tools are available.
"The calculation of fees among tenants is an unpleasant activity for all administrators, so we also cover this problem," says Rozbroj.
"Our online tool is for anyone who owns or manages commercial real estate or mixed portfolios," says Roman Rozbroj, Central European Manager.
"Thanks to Moderan's reasonable pricing policy, small and large teams can use it. You can start with only one user and one property and gradually expand as the portfolio grows. This is very different from the old massive software solutions, which are cumbersome and expensive. Moderan is easy to set up, organizes leases, provides a real-time overview and ensures you don't miss a single index. If you miss one of the deadlines, it can lead to a decrease in income and, as a result, a loss of asset value," he adds.
"Moderan has solved many complexities of commercial real estate management. Rental conditions are much more complicated than for residential housing, the size of the premises changes almost every time a new retail or office tenant moves in, and half of the tenants manage to negotiate service charge exemptions. These specifics are not well managed by other solutions that primarily focus on residential real estate. We help to manage specific differences in different European countries," describes Kristi Hakkaja, the founder of Moderan.
"We are proud to work with ambitious teams in the Czech Republic and Slovakia. These countries seem to be the best to start expansion in Central Europe," says Hakkaja.
Moderan software is used to manage assets worth more than € 2 billion, 1.5 million m2 of leasable space, more than 650 properties and 8,500 tenants. The company already provides services to customers in the Baltics and Germany, and clients include Colliers, Zeitgeist and YIT. Following its successful launch in the Czech Republic and Slovakia, Moderan will also expand to Poland and other parts of Europe.
Source:// Retrend