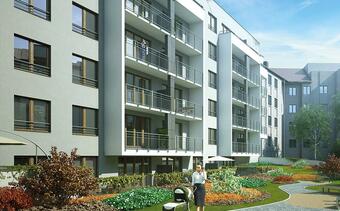 The legislation proposed by deputies headed by ODS deputy chairman Martin Kupka aims to cover the uncoordinated creation of digital technical maps, often created by municipalities themselves. Thus, they are not available across the country and there is a lack of detailed regulation of the obligations of transport and technical infrastructure managers when submitting data for updating, which prevents their full use, especially in planning and construction proceedings.
Now investors have to address individual managers, almost twenty, before commencing proceedings. This is very time-consuming and administratively demanding and the introduction of a digital technical map would significantly simplify this process. However, if these maps are to be used to speed up the preparation, placement and authorization of buildings, a change in the current legislation is necessary. The connection to the digital map of public administration will significantly contribute to the simplification and acceleration of the entire construction process in the Czech Republic , which currently lasts more than ten years for apartment buildings in Prague.
The creation of maps is also a prerequisite for the successful digitization of these processes. With the collection of data, the unification of approaches and the introduction of the obligation to enter changes, there is certainly no need to wait for a general revision of construction law. Every single step that can speed up the current paralysis in the construction market will welcome not only the private sector, but also the state, which itself is guilty and uncoordinated changes to the construction law have fallen into a legislative trap.
Source / photo: www.retrend.cz / CENTRAL GROUP as (Michaela Tomášková, Executive Director) / Cover photo - Central Group - U Radnice Residence project