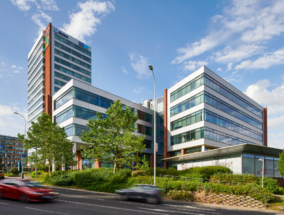 REAL ESTATE INVESTMENT MARKET DEVELOPMENTS
• Compared to the same period in 2021, which was affected by the Covid-19 pandemic, the volume of transactions concluded in the 1st quarter increased by 210%. With an investment value of € 898 million, Q1 was 45% above the average for the last 12 quarters and only € 15 million lower than in Q1 2019 (before the pandemic broke out).
• There was a significant recovery in the office sector in Q1. Compared to the previous quarter, the volume of investments in offices increased by 134% to almost € 519 million. At the same time, the sector's result in Q1 was 218% higher than a year ago and even the highest since Q4 2016, when Florentina and The Park complex were sold (both are among the largest projects in Prague). All office properties that changed owners in the first quarter of 2022 were located in Prague, so the Prague investment amounted to € 519 million. The recovery in investment activity was also evident in the retail real estate segment, which reached € 257 million in the first quarter of 2022. This was more than ten times the volume of Q1 last year and the highest result since Q4 2018. Compared to the previous quarter, investment in industrial real estate fell by 57% to € 122 million, or 14% of all investments. Despite this decline, the sector outperformed the first quarter of 2021 by 100%.
• Due to several larger transactions, the average transaction size in the first quarter of 2022 increased to almost € 100 million, which is € 57 million more than the average for the previous 12 quarters. • The Czech investment market continued to be dominated by domestic investors, who in the first quarter carried out transactions worth over € 435 million, ie 48% of the quarterly volume of investments. European capital (excluding investors from the Czech Republic) accounted for 39% of the volume in Q1 and the remaining 13% came from the USA