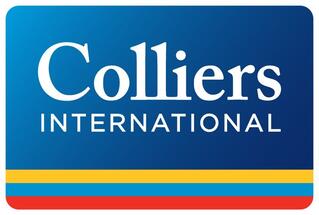 Supply & Vacancy
With 211 100 sq m of newly completed warehouse space in Q1 2020 the total stock in the Czech Republic stands at 8.62 million sq m. The newly completed space comprises 14 new buildings across the country, with 10% of the space being delivered to the Greater Prague region. The Moravia Silesia (32 %) and Ústí nad Labem regions (31%) saw the largest volume of completions The Pilsen (12%) South Moravia (9%) and Central Bohemian (4%) regions have each received a smaller increase of new space.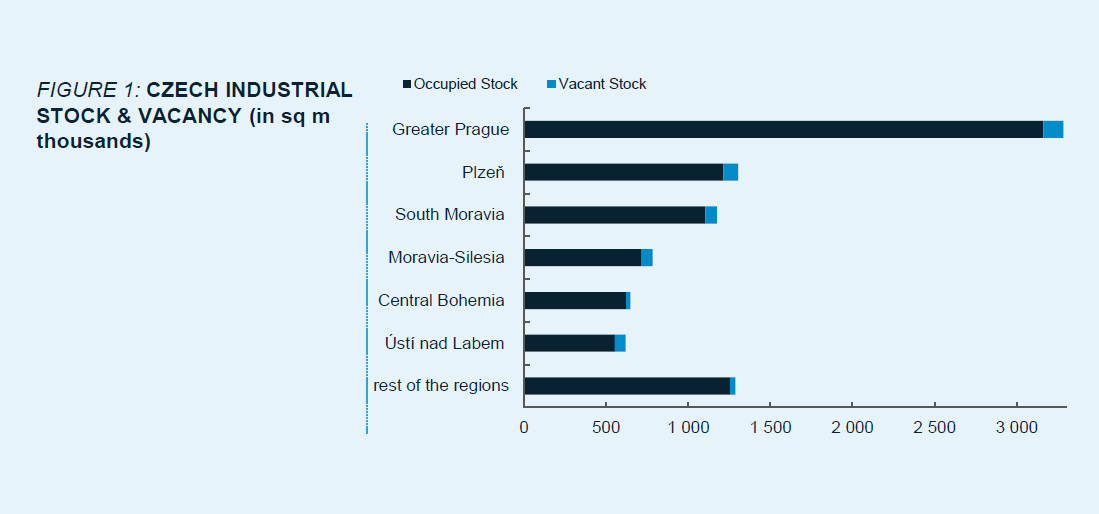 By the end of Q1 2020, vacancy stood at 5.5% which is 144 basis points higher than in Q4 2019. The total available space reached 476 4 00 sq m. Despite this seemingly low number, the availability of larger space is better than in previous quarters, with 14 properties offering space in excess of 10 000 sq m. Combined with the low average vacancy rate, it creates an ideal environment for build to suit developments, depending on the availability of land and permits. Landlords remain in a strong negotiating position.

Demand
Gross take-up in Q1 reached 270 400 sq m, registering a 5% decrease on the previous quarter, and a 25% decrease y-o-y. Net take-up reached 93 600 sq m, 63% down q-o-q and 73% down y-o-y. The share of renegotiations on total gross take-up for Q-1 2020 is at 65%. It is possible that the lower figures were caused by the impact of travel and other restrictions during March, making it more difficult for deals to complete.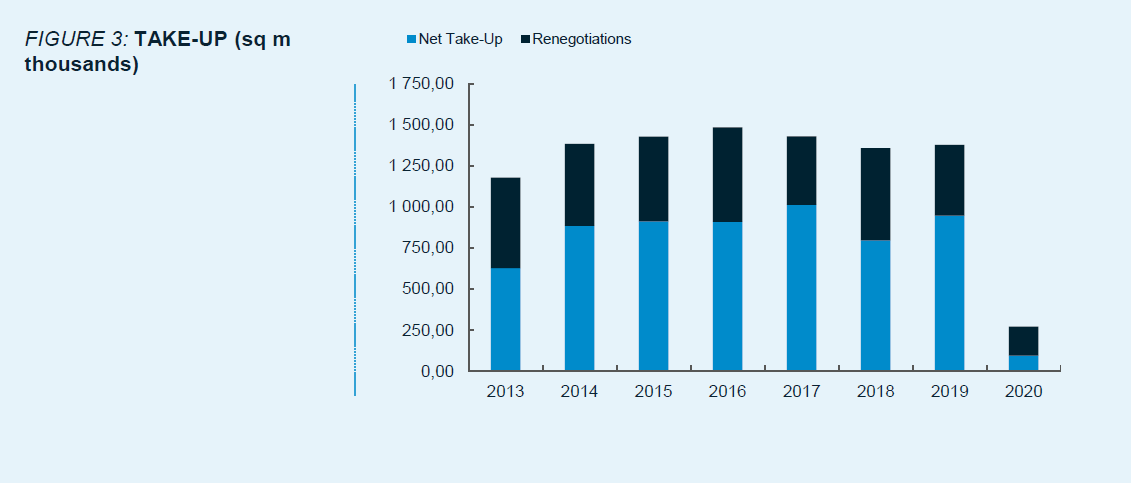 Rents
Prime industrial rents in Prague and Brno stand in the range of EUR 4.50-4.85 sqm /month. Other sought-after regions such as Ostrava, Plzeň and Ústí nad Labem have rents in the range EUR 4.00-4.35 sqm/month. The previously common incentives of one month rent free per year of lease is no longer the standard and developers now provide incentives based on location, lease size and length and also on the tenant profile.
Outlook
Around 534 500 sq m of warehouse space was under construction at the end of Q1 2020. The pre-lease level on the space under construction exceeds 57% which is in line with our expectations. Due to the continued situation with low vacancy, we do not expect this trend to change. In Q2 2020, we expect 249 100 sq m to be delivered to the market. That follows a stable trend of new space entering the market. This stable pipeline proves that the Czech Republic is still one of the most sought-after countries within Europe for the development of new industrial properties.