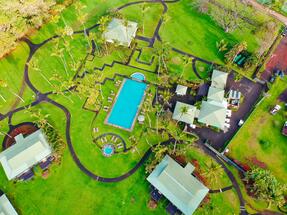 Blackstone (NYSE: BX) borrowed $215 million to buy the 466-room hotel in West Maui, and put in $72 million for equity and closing costs, according to a report in Commercial Observer that cited a report from Fitch Ratings.
The seller was a partnership of Honolulu-based Trinity Investments LLC, Ares Management LP and SMW Hospitality LLC, which had paid $210 million for the property in November 2016.
The Ritz-Carlton is Blackstone's third Hawaii hotel purchase in the last 12 months. In April, Blackstone closed on the $1.1 billion purchase of the Grand Wailea, also on Maui, and late last year closed on the $332.5 million acquisition of the Turtle Bay Resort.
Blackstone is preparing to spend $52 million starting next year on the first of three phases to expand the resort, which is on the North Shore of Oahu. The first phase will include a renovation of the hotel's exterior and landscaping for the grounds and the golf course, according to recent media reports.
written by Janis L. Magin