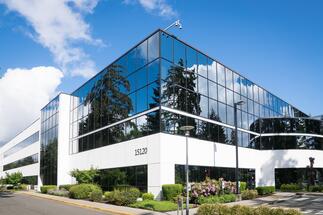 The R&D market contributed over 1.3 msf of growth with the office market adding another nearly 600,000 sf in Q3. Under the strain of two quarters of lackluster performance, the R&D sector broke through in the third quarter with a surge in deal velocity, a stabilization in net absorption and increased rents.
Leiker adding "Vacant office sublease space comprised 26.2% of all vacant space at the end of the third quarter, down mildly from a figure of 29.0% in the second quarter. However, sublease is still well above its ten year average of 13.9%." She continues, "And in the R&D sector, sublease as a percentage of all vacant space remained virtually unchanged, ending the third quarter at 20.5% compared to 20.8% in the second quarter."
Silicon Valley is widely recognized as one of the strongest and most critical tech markets in the world. Cushman & Wakefield recently released a separate report, Tech Cities 2.0, that revealed technology tenants in Silicon Valley continue to dominate the growth statistics representing close to 70% of the total leasing activity over the last 18 months. Will this year outperform 2017 or even rival the record growth set in 2015?
(source: worldpropertyjournal)