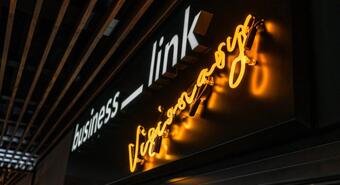 Not only employers themselves, but also office space providers are responding to changing working life trends. Business Link Visionary Center in Prague's Holešovice has therefore introduced new subscription options that better meet client demand. While Unlimited gives customers access to pre-selected locations for all of their employees, Stretch has access to a specified number of employees for a small extra charge. However, the rented space can only be used by a given number of persons at the same time.
Business Link Visionary, Offices
"With our new subscription system, our customers have the opportunity to expand the number of employees who can take full advantage of our flexible offices. Moreover, it is an effective way to reduce fixed costs for renting inefficiently used offices, " explains Jana Gerhátová of Business Link. In addition, the presented forms of subscription reflect the trend that large companies set up temporary teams for short-term projects. At this stage, flexible service offices such as Business Link Visionary are the appropriate solution and the client can focus on optimizing their work.
Perfect office space
One of today's biggest challenges is to increase flexibility and create tools to make employers more attractive. Nowadays, in many industries, routine homework often reveals its weaknesses, and therefore managers are forced to seek new solutions. It is the possibility of changing the working environment that is an important benefit for employees. With the newly introduced subscriptions, Business Link Visionary clients get even easier access to perfect office space that can become a significant work benefit.
" The largest support team on the market takes care of the operation of our premises. Their use is very easy and comfortable. Customers manage the reservation of seats within a subscription through a simple application, " concludes Gerhátová .
Source / photo: www.retrend.cz / Allmedia4U sro