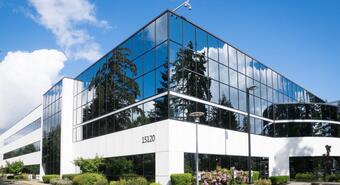 Industrial space rentals will increase by 5.5 percent this year. Two-fifths of developers are planning, or have already implemented, projects in Asia and America, and interest in Africa is about half that. This stems from the Study of Developers' Companies H1 / 2019, prepared by CEEC Research in cooperation with KPMG Czech Republic .
According to developers' directors, the supply in the industrial property segment will be stagnating this year. While in the Czech Republic developers expect a slight increase in supply by 1.1 percent, in the capital, on the contrary, predict a decline of 0.6 percent. However, the downward trend will continue and 2020 will see a decline in supply across the Czech Republic - according to the directors, the region will see a 2.0 percent year-on-year decline, and almost double in Prague (3.6 percent). However, these predictions are much more pessimistic than in the latest Q4 / 2018 Development Company Study, with an increase in supply of 0.9 percent in the regions for 2020 and a slight decline of 1.0 percent in the capital.
"The offer of new construction for industrial development will gradually decline, due to investors' concerns about the possible coming of an economic slowdown in the coming years. This reduction in new construction is based on the anticipated reduction in demand for these premises next year. The noticeable growth in rental prices and the efforts of tenants to reduce the necessary m2 they need and thus save in this way also have an impact, " says Jiří Vacek, director of CEEC Research .
Pavel Dolák, Director, KPMG Czech Republic also adds his perspective ."The low occupancy rates of industrial properties (around 4 to 4.5%) 2 associated with the increase in rent and increased investor interest in industrial real estate will have a positive impact on supply developments, which will continue to support an ever-growing economy, despite the expected slowdown. However, as in recent years, speculative construction of new industrial real estate is not expected to grow at a very low level and will only be a matter for the largest industrial developers. The trend in building energy-efficient buildings and providing additional services to tenants will continue in the coming years. We will also hear more about brownfield development. Another area will be investments in the modernization of existing halls built more than 15 years ago to meet the current requirements of tenants. "Klara Sobotkova also comments on the development of the sector, Sales Director, Panattoni Europe. "The industrial property market is reminiscent of the end of a party that has not been eaten, but the participants do not even want to go home. Due to the complicated licensing process and the rather negative attitude of cities and municipalities, areas suitable for industry are decreasing. We therefore expect a clear decline in supply. This trend will be nationwide, but in Prague and other larger cities it may be more pronounced than in other locations. "
Even in 2019, the long-term excess of supply over supply will continue. Interest in industrial real estate will increase by 2.1 percent in this period in the regions, then in Prague it will be at a positive stagnation (0.3 percent growth). However, in 2020, according to developers, we also see a slight decline in demand for industrial premises, by 0.3 percent in the regions and 0.9 percent in the capital. "Demand for industrial property should continue to be positive. The main factors are still location, logistical availability, workforce and potential future expansion in the future, " says Jan Lidral, Marketing Manager, Central Europe, Takenaka Europe GmbH .
At the present time, the need for companies to expand their production area and strive for better conditions is the most influential demand for industrial buildings. These two factors were assessed by the developers' directors on a scale of 0 to 10, with a score of 9.0 and 7.4, respectively. On the contrary, the inflow of new firms from the Czech Republic to the market (5.1 points out of 10) has the smallest impact on the current interest in industrial real estate. In connection with Brexit, more than half (56 percent) of developers expect increased demand in Prague, another 11 percent agree at least partially.
The directors surveyed clearly agreed on the fact that land prices for the construction of industrial halls have increased over the past year. This is also one of the reasons for the increase in rental prices, with prices rising by 5.5 percent on average this year. The following year, developers plan to increase their leases by 3.9 percent. "The Czech Republic reaches the ceiling of its possibilities in the offer of labor, especially for industrial production. The offer of smart technologies is not enough to supplement this deficit, so I believe that the demand for industrial properties will also be stagnating or only slightly growing, " says Viliam Záthurecký, Director, Leis, as .
89 percent of developers in Europe are planning or implementing a development project outside the Czech Republic, with 44 percent of directors talking about America and Asia, and about a fifth (22 percent) of companies extending their activities to the African continent.
Source / photo: www.retrend.cz / CEEC Research sro / CEEC Research sro, Title Illustrative Photo (www.pexels.com)