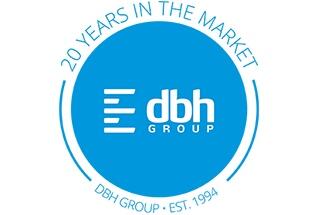 During the festivities, the Group plans to reveal another reason for the festivities – its impressive plans of future development.
"We are planning to open a new serviced office in Budapest early next year," says Mr Sándor Erdei, CEO of DBH Group. "We are also considering opening a second service office location in Bucharest, and in the next couple of years DBH would like to be the first service office provider in Romania to open a location in one of the following cities: Cluj, Iasi or Timisoara."
In addition to serviced offices, the company operates a package of support
services – from business investment and project management to tax advisory and startup incubation – which they plan to roll out in more locations.
"DBH has now matured into a trusted business partner of SMEs and a respected mentor and investor of startups," he says. "We would like to strengthen DBH's reputation in the CEE region (Central and Eastern Europe) with more active business operations on an international scale."
Coworking
Coworking is another element of the Group's support scheme, although this is a relatively new concept. During the ABCN WorldView Forum in Budapest earlier this year, delegates were treated to a whistlestop tour of DBH's new coworking facility, KoWerk, in the capital.
DBH Group - Kowerk"DBH KoWerk is still a very new way of working for traditional companies," Sándor explains. "But it's widely-used and is now expected from young people who have just started their new businesses. They like to start their business in KoWerk as the cost-quality ratio of services is much more favourable here."
Beyond that, DBH has many more plans up its sleeve.
Aside from developing its Budapest headquarters, the Group has begun to expand its presence in the Netherlands, its country of origin, to help local businesses as well as those from outside the Dutch borders.
"We wish to help Hungarian startups meet potentials investors from the Netherlands, and help Dutch businesses find potential partners in the CEE region and beyond. With this expansion we intend to raise the concept of the 'DBH Business Model' to an international level."
New boundaries
Europe remains a stronghold for the Group, but as Sándor hints, their next move could require a significantly larger step than their happy hunting ground inside European borders.
"On a Group level, we are in the negotiation process for a very interesting investment opportunity in one of the most dynamically growing countries of Central Asia," he said, "where we will be part of a significant development project presenting the full-range business model of DBH Group including our serviced office model."
All in all it's business as usual for DBH, who – with two successful decades safely under its belt – is pushes the boundaries of its offering further and wider than ever before.
"For the past 20 years we have already worked with thousands of businesses in Central and Eastern Europe and beyond," added Sándor.
"Going and developing further, DBH aims to remain a one-stop-shop of business support for SMEs. Our geographical focus is expanding well beyond the borders of Europe, from the Netherlands to as far as over Eastern Europe, as we extend the DBH ecosystem."
The festivities kick off on October 9th. Find out more about DBH Group's 20-year journey and track their celebrations here: http://20.dbh-group.com/
Source: Officing today - Jo Disney