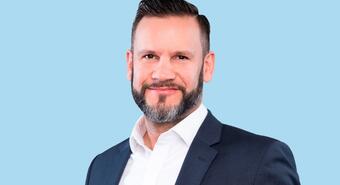 In this role, Kevin will focus on further developing the market research platform that Colliers has developed at regional and local level in recent years. In addition to news and trends from the real estate market, Kevin will focus on forecasting broader macroeconomic, political and social developments and their application in real estate strategies. Kevin will also be actively involved in the management of CEE market research teams.
Kevin Turpin offers experience, client relationships and CEE knowledge
"Recruiting Kevin into our growing company is the latest step in a number of strategic actions to strengthen the team and develop business within CEE. His breadth of experience, client relationships and knowledge of the region will help us continue to provide our clients with the best real estate information, " said Luke Dawson, CEE CEO and Head of Capital Markets, Colliers International .
Kevin has been working in the commercial real estate industry for over 20 years. Prior to joining Colliers, he was CEE Research and Strategy Manager at JLL in Prague, where he represented the CEE region in the EMEA Research Board. Prior to that, he worked in HR consulting, information technology and the public sector where he gained valuable international experience.
"I've been working with Kevin for over a decade and I'm excited to join us and we can work together again. He is a real professional with great skills. It is an important part of the company's overall plan to continue to grow and improve for clients across Central and Eastern Europe, " said Tewfik Sabongui, Managing Director, Colliers International for the Czech Republic .
"As a researcher, I am interested in all aspects of the property market and the factors that affect it," said Kevin Turpin, Regional Director of Market Research for Central and Eastern Europe . "For clients who develop, occupy or invest in real estate, a thorough knowledge of the market is essential. I look forward to working with our clients and Colliers teams across the region. "
Source / photo: www.retrend.cz / Colliers International / Cover photo (www.pixabay.com)