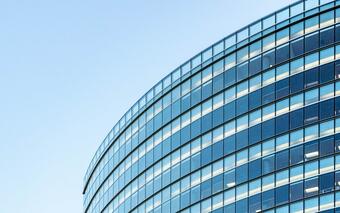 "Last year, despite pandemic restrictions, we managed to maintain a good economic result. The consolidated profit of the group reached 92 million Czech crowns. We have decided that the profit will not be distributed in the form of a dividend, but will remain in the group for its further development. In April, we were able to increase the share capital of all subsidiaries; in the case of CFIG Real Estate, there was an increase from 98 to 123 million Czech crowns. From this step, we promise to strengthen capital adequacy and increase the equity ratio. It is also a clear psychological signal that we are doing well and want to continue to grow in all the activities that our group is engaged in," says Martin Chovanec, founder of the CFIG group.
The group is growing dynamically and, according to Chovanec, the real estate market in particular currently offers a number of opportunities for investments with good potential.
"We decided to go to the capital market in the form of a bond issue because we are convinced that we have something to offer investors. We want to enable small retail investors to participate in our success and obtain an interesting return from a safe investment," adds Chovanec.
The offered bonds represent an interesting and safe appreciation in the medium term. The CFIG financial and investment group entered the market in 2012 and is already an established financial institution. Its subsidiary CFIG Real Estate has been active in the field of real estate since 2018. Since then, the portfolio of owned real estate has grown to higher tens and has a value of approximately 220 million Czech crowns.
The company deals with the purchase of problematic real estate in auctions, foreclosures, insolvencies or direct buyouts. Subsequently, it carries out the so-called crisis management for these properties - removal of legal defects, debt relief and reconstruction if necessary. He also leases or sells these properties to end users. The money obtained from the sale of securities will be used mainly to expand the real estate portfolio.
The issue of bonds designated as CFIG Bond 2020 / I - ISN CZ0003528309 was approved by a decision of the CNB of 22 April 2021. The sale of securities will begin on 1 July. Annual interest of 7.5 percent will always be paid on June 30 until the final maturity of the issue, which is June 30, 2026.
About CFIG Real Estate
CFIG is a Czech financial and investment group that primarily focuses on providing and arranging consumer, business and corporate loans, where it is one of the leading non-banking entities. He also engages in real estate activities and investments in art by purchasing works of art and building a collection of Czech art. The company has been operating on the market since 2012, in 2020 it was transformed into a holding-type investment group and subsidiaries CFIG Credit, CFIG Real Estate and CFIG Arts were established, which cover partial activities. In 2018, the company established its own endowment fund, through which it supports a number of charitable activities at the national and regional levels.
Source: // Retrend