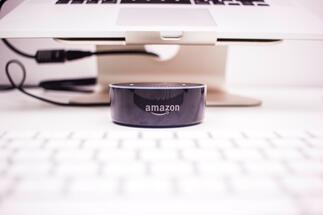 Since January 2018, when Amazon announced they had narrowed down the list of North American cities to only 20 locations in consideration to host its second headquarters, real estate data company CoreLogic has been carefully considering what might put one city above the rest.

Since his market predictions made in early 2018 -- Dr. Frank Nothaft, chief economist for CoreLogic -- was correct in his prediction that Amazon would likely choose the Washington, DC area. Additionally and most recently, CoreLogic's Shu Chen wrote a blog considering Housing Supply and Prices for Amazon HQ2 Finalist Cities.

Now that Amazon has made its HQ2 decision, it appears that a large share of tech workers, access to airports and public transportation, and lobbying may have been among the factors in the choice of HQ2 site locations.

CoreLogic reports that Amazon HQ2 employees moving to these 2 areas will find the following housing market conditions:

Price increase of 1.7 percent in New York City and 3.2 percent in Washington, DC metro areas over the past year. Single-family rent increases of 2.5 percent in New York City and 2.3 percent in Washington, DC metro areas over the past year. For sale housing supply of five months in New York City and three months in Washington, DC metro areas, compared with 3.5 months nationwide. Median home prices of $470,000 in New York City and $410,000 in Washington, DC metro areas, about double that of the National median home price of $225,000.
Amazon has already indicated that it will take several years to complete the campus and updates to the surrounding areas for these new locations, but now a different debate may emerge.

Will home prices in New York and Northern Virginia spike? Will there be enough housing supply for the new employees? The influx of employees is bound to bring change to the cities and neighboring cities. Infrastructure will most definitely be impacted, and other socioeconomic fluctuations may occur.
(source: worldpropertyjournal)