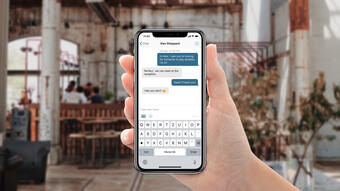 It's a "channel" for your property, with an emphasis on community life. Among its capabilities: sending announcements, and keeping both tenants and occupants informed.
The app also allows tenants to share services, such as cars, bikes and other amenities. Every user can create an event, or share or join an organized event (think yoga, language lessons, outings, or a project workshop).
Building managers are able to increase the value of their property by connecting local shops and services directly with users (they can order products and services with just one click), while tenants are constantly updated and engaged.
For residential properties in particular, you can awaken an active community in your property. As well, Spaceflow can act as a concierge for residents, taking care of such tasks as laundry, washing the car, and flower and food delivery.
The app was founded in the Czech Republic in 2016 by CEO Lukas Balik.
The Spaceflow app helps transform physical buildings into a human experience.
(source: real estate tech news)